Champions and Ambassadors Wall
The Champions and Ambassadors wall gives recognition to organisations that took action on preventing edible food from going to waste, recycled inedible food, and promoted healthy sustainable eating. Below you can see seven main business sectors with pledges from a range of organisations.
Alice Gilsenan Ambassador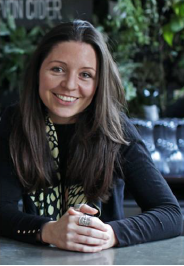 "Make your customers a part of the process and the experience. Let them know about the work you're doing to save  food from being thrown away. Then, they'll take the same attitudes home with them, which helps the sustainable cause further."
Cyrus Todiwala Ambassador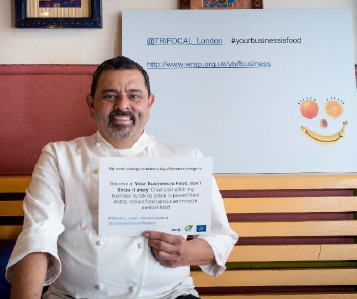 "Every restaurant should be doing this - realise how precious every piece of food you serve and every ingredient you use is, and suddenly you'll understand the true value of your food. Remember that in London alone half a million children go hungry. That alone will motivate you."
John Wood        Ambassador
"I understand chefs - I've been in their shoes. When food waste is brought up, it's easy to feel like you're being told off. But, swing it to a positive. Being honest about your waste means you can give it value - suddenly, it's a profitable opportunity. If you want to improve your food profits and your margins by up to 6% then you need a structured system in place with a clear plan to it."
 Click here to view John's case study about educating chefs worldwide about the real value of preventing food waste.
Champion and Ambassador sectors