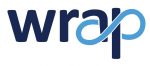 WRAP
WRAP's vision is a world where resources are used sustainably. It works in partnership with governments, businesses, trade bodies, local authorities, communities and individuals looking for practical advice to improve resource efficiency that delivers both economic and environmental benefits. WRAP's mission is to accelerate the move to a sustainable resource-efficient economy through:
re-inventing how we design, produce and sell products
re-thinking how we use and consume products, and
re-defining what is possible through re-use and recycling.
First established in 2000, WRAP is a registered charity. WRAP works with UK governments and other funders to help deliver their policies on waste prevention and resource efficiency. Visit www.wrap.org.uk for more information or follow on Twitter @WRAP_UK.
WRAP was the coordinating beneficiary for the TRiFOCAL project.
Involvement in other EU LIFE projects: WRAP is the coordinating beneficiary for three other LIFE funded projects:
Developing Resource Efficient Business Models (REBus) (LIFE12/ENV/UK/608)
CRM Recovery (LIFE14/ENV/UK/000344)
European Sustainable Clothing Action Plan (ECAP) (LIFE14/ENV/UK/000257)

LWARB
The London Waste and Recycling Board (LWARB), chaired by Liz Goodwin, works in conjunction with the Mayor's office and London Councils and has a remit to improve waste management in the capital. For more information on LWARB visit www.lwarb.gov.uk.
LWARB was an associated beneficiary for the TRiFOCAL project.

Resource London
Resource London is a partnership programme formed by LWARB and WRAP. The programme supports London boroughs to deliver more harmonised, consistent and efficient waste and recycling services for London. The partnership represents a one-agency approach providing specific, focused and tailored regional and local support for London waste authorities. The Resource London programme went live in April 2015. resourcelondon.org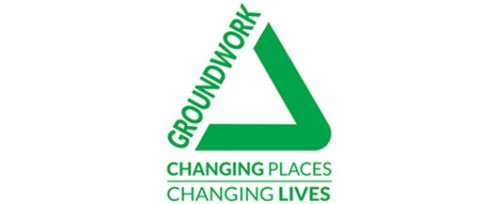 Groundwork London
Groundwork London is a social and environmental regeneration charity. For almost 20 years we've been at the forefront of environmental and social regeneration in London; changing places and lives for the better, in some of the capital's most disadvantaged neighbourhoods. In today's challenging social and economic climate the work we do has never been more important; creating better places, improving people's economic prospects and helping people to live and work in a more sustainable way. We currently support thousands of households each year in saving, energy, money and water in their homes and operate a number of community reuse hubs which enable the repair and reuse of furniture and white goods, contributing to 'closing the loop' on product lifecycles. For more information visit www.groundwork.org.uk/london or follow on Twitter @GroundworkLON or on Facebook www.facebook.com/GroundworkLondon.
Groundwork London was an associated beneficiary for the TRiFOCAL project.
Involvement in other EU LIFE projects: Groundwork London was the coordinating beneficiary for two other LIFE funded projects: LIFE Housing Landscapes (LIFE12 ENV/UK/001133) and RE-PURPOSE LIFE (LIFE13 ENV/UK/000493).
If you would like more information on the legacy of TRiFOCAL, please refer to our legacy plan.
Contact: Katharine Fox, Project Manager, WRAP
Email: TRiFOCAL@wrap.org.uk
Telephone: 01295 819900